Free Shipping (3-5 day delivery time)
Full Returns within 30 days ( View return policy )
1 year warranty
Overview
Product Information
Features
Audible Metronome
NexStride's metronome emits an audible signal, engaging a different pathway in your brain to enable you to move forward.
Visual Laser Line
In addition to audible external signaling, NexStride uses visual external signaling by way of a laser signal that shows you where to step, giving your brain a target to focus on and a new way to engage with the body (this can also help correct stride issues).
Attachable to Any Cane, Walker, or Trekking Poles
NexStride was designed to be easily attached to almost any assistive walking device. Attach it to your cane, walker, or trekking poles, and watch yourself move…(It may seem miraculous, but it's all science!)
What's In the Box
How It Works
Step 1
Attach the Device to Your Cane, Walker, or Poles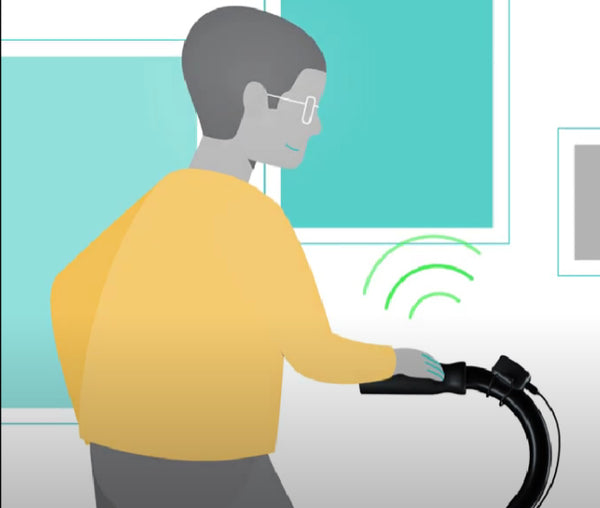 Step 2
Position the Laser Signal and Adjust the Rate of the Audio Signal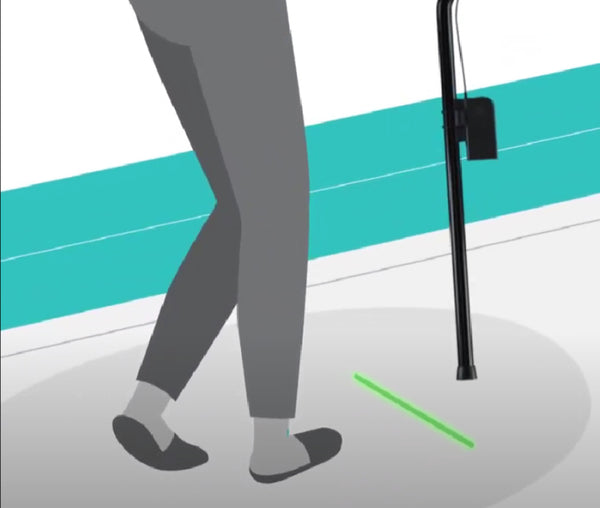 Step 3
Step to the Beat of the Audio Signal and Over the Laser Signal
Frequently Asked Questions
How does it work?
NexStride allows your brain and your body to reconnect — to successfully transmit movement commands to the body, and translate those commands into action.Using specific visual and audio cues, NexStride allows the brain to switch from automatic commands to intention-based, or goal-oriented, commands.It's long been known that cueing like this lets the brain form intentions, and that these intention commands use alternate, functioning neural pathways to send movement messages down to your body.The instant those messages reach their target, your body's nervous system responds with the expected movement.
Will Nexstride help my specific situation?
Chat with a specialist using the chat feature of our website to learn if Nexstride is right for you.
What kind of support do you provide?
We offer phone and email support as well a step-by-step user guide, free educational webinars and online resources. Every purchase includes a a 30-day money back guarantee and a 1 year warranty.
Can I use this device in my physical therapy sessions?
Each provider is different. Talk to your physical therapist to understand how NexStride can compliment your current care plan.
Resources
Technical Specifications
See the Difference
Overcoming Parkinson's Freezing of Gait
Returning to Once Abandoned Activities